John Bryan Grimes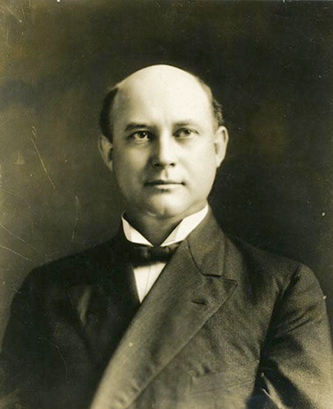 Other Relationships: North Carolina Secretary of State, Attended UNC 1882-84
Birthplace: Pitt County, North Carolina
Lifespan: 1868-06-03/1923-01-11
Race: White
Sex: Male
Relationship(s) to University: Trustee
Era(s): Gilded Age
Involvement(s):
Narrative: http://unchistory.web.unc.edu/building-narratives/grimes-residence-hall/
More info: https://museum.unc.edu/items/show/1484
Latitude/Longitude: 35.564480, -77.186657
John Bryan Grimes was a Democratic Politician who served as Secretary of State in North Carolina. He was highly involved in agriculture, and was appinted the head of the North Carolina board. The Grimes residence hall, named in his honor, is considered the start of Carolina's south campus.